Lubuntu developer Simon Quigley inform Softpedia today about the general availability of the Lubuntu 18.10 operating system, the first to ship with the LXQt desktop environment by default, as part of Ubuntu 18.10 (Cosmic Cuttlefish).
After many trials and tribulations, and a lot of hard work, the Lubuntu team finally managed to ship a release with the LXQt desktop environment by default instead of LXDE (Lightweight X11 Desktop Environment), which was used by default on all Lubuntu releases from the beginning of the project.
We also believe LXQt is the future of the LXDE desktop environment, which uses old and soon deprecated technologies, so we welcome Lubuntu 18.10 (Cosmic Cuttlefish) with its shiny LXQt 0.13.0 desktop environment by default, built against the latest Qt 5.11.1 libraries and patched with upstream's improvements.
"This is the first Lubuntu release with LXQt as the main desktop environment. The Lubuntu project, in 18.10 and successive releases, will no longer support the LXDE desktop environment or tools in the Ubuntu archive, and will instead focus on the LXQt desktop environment," Simon Quigley wrote in the release announcement.
Lubuntu now uses Calamares as default graphical installer
Besides replacing LXDE with LXQt, the Lubuntu 18.10 (Cosmic Cuttlefish) release switches to the Calamares universal installer framework as default graphical installer for new installations. Lubuntu is not the only official flavor to drop Ubuntu's Ubiquity installer, as Kubuntu also plans to use Calamares in future releases.
Lubuntu 18.10 ships with Mozilla Firefox 62 "Quantum" as default web browser, LibreOffice 6.1.2 as default office suite with the Qt 5 frontend, VLC 3.0.4 as default media player, Trojitá 0.7 as default email client, KDE's Plasma Discover software center as default graphical package manager for installing and updating your apps.
Also included is Featherpad 0.9.0, an advanced text editor for notes and code editing. The Lubuntu Manual received some much-needed polishing in this release and can be accessed at manual.lubuntu.me. Download Lubuntu 18.10 right now through our Linux software portal, and check out Michael Tunnell's overview video below for more details.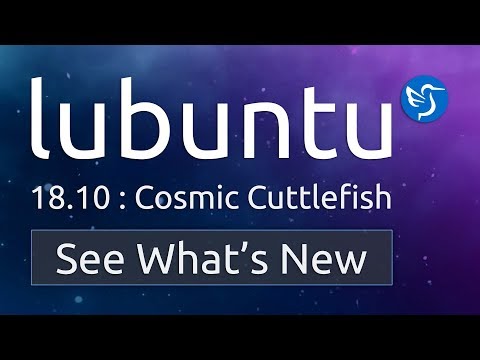 Play Video